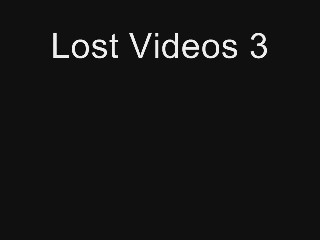 3 more videos that just couldn't make the final cut (Bullies, How to Eat Cereal, and Vote Now!) get put together for some more laughs.
Synopsis
The video: Bullies starts out with Billy playing at The Park with no troubles. But the bully (Tod) picks on Billy, causing him to run off in fear. Billy is discovered by a voice which tells him to fight back. Billy does so, and Tod runs away. Tod is then confronted by the same voice which gives him the exact same advice. How to Eat Cereal begins with Brett realizing how to properly eat breakfast. He runs to Dominic and explains every detail on how to make cereal. Shortly after doing so, Dominic picks on Brett. This causes Brett to run away. Vote Now begins with Stupid L. Face who is running against his opponet: Jeff McArthy. He gives multiple reasons not to vote for Jeff and the video ends.
Character Appearances
Trivia
Brett learning how to eat cereal is a reference to Total Randomness 2.
When Tod mentions that he is a jerk, his shirt is black (instead of blue).
How to Eat Cereal was made on the first day of filming: Thinking of You.
Also, the "Level Up" joke is used in both this video and Thinking of You.
When Brett leaves the house, a dog can be seen getting into the house.
When Stupid L. Face mentions the X-Box 360, a Playstation 1 is seen.
Like Lost Videos 1 and 2, most of these videos are not lost.