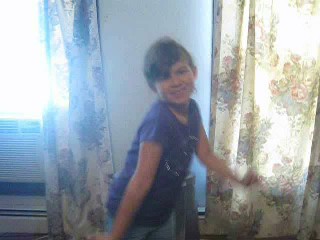 Mallory Montanna is a dancer who likes Hanna Montanna. No-one but herself likes her dancing.
Background
Total Randomness 3
Mallory Montanna first appears in Total Randomness 3 as she dances without a care. Her dancing causes the camera-man to faint.
The Tyler Show
Mallory Montanna returns in The Tyler Show. She is one of the many guests on the show and instead of talking to Tyler, she simply dances. This causes Tyler to call security on her. She later appears on the commercial break (once again dancing). Tyler apologizes for Mallory Montanna's dancing and beats her up.
Personality
Mallory Montanna's only interest is to dance. She will stop at nothing to dance for the whole world to see. It can be assumed that she looks up to Montanna Hanna Montanna for inspiration.
Attire
There is nothing strange or different about the way Mallory Montanna dresses.
Trivia
Mallory Montanna was once thought to just be a nick-name for Mallory. It was only until she was mentioned again on The Tyler Show that her character was found out.
Mallory Montanna might be dead due to Tyler beating her up and later saying "You forgot some of the blood stain right there".