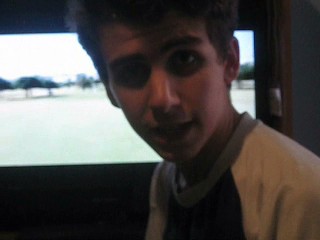 Riley is the sports-guy and part of the crew to U-Witness News. He gets very into whatever he is talking about.
Background
U-Witness News
Riley makes his only appearance in U-Witness News as he reviews a golfing video by Dan Periartee. He then has a short talk with golfing expert: Lumpy Seahoarse. He is eventually left standing by himself.
Personality
Riley is a kind sports-guy who gets very excited about what sport he is reviewing. He tries to be nice to everybody and sometimes gets off-topic because of this.
Attire
Riley wears a bowling shirt. This may suggest that he is a very good bowler. Nothing else stands out.
Trivia
Another actor was going to play the part of Riley. But he couldn't show up.