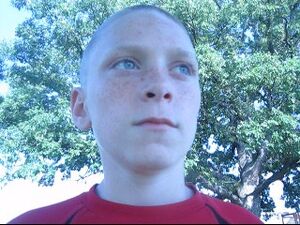 Tyler is a secondary actor of Dominic Vs. Brett, Total Randomness, and Dominic Productions itself. He is also the co-producer and secondary camera-man.
Roles
Trivia
He and Mallory don't get along well.
Due to him originally quiting Dominic Vs. Brett, the series was cancelled.
After Tyler quite, he was replaced by Aubrey some of the time.
Tyler often quites the series and comes back for his own reasons. He has done this 3 times.
Tyler is known as Mr. Tyler by the crew.