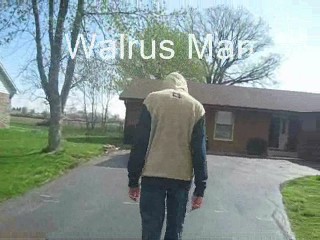 A touching story of a boy, a walrus, and a dream.
Synopsis
The video begins with Walrus Man walking sadly around a house and eventually fades into a flash-back of what happened. The flash-back shows how Walrus Man failed to save his bear: Teddy from Dr. Zedison and now he is sulking over it. However, Timmy finds Walrus Man and gives him a pep-talk to get over it. Walrus Man listens to Timmy and is suddenly shot by Teddy. The very person he tried to protect.
Character Appearances
Trivia
Community content is available under
CC-BY-SA
unless otherwise noted.